About The Conversions Podcast
The Conversions Podcast brings together Conversion Rate Optimization (CRO) experts and practitioners, website owners and conversion optimization software and platform developers to discuss Conversion Rate Optimization strategies and tactics that actually work.
We are passionate about promoting the growth of the Conversion Rate Optimization industry and doing website conversion testing the scientific way (rather than testing random stuff).
Our Team
Francis Teo (Host, The Conversions Podcast)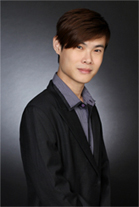 Francis is the host of The Conversions Podcast.
He is also the Founder and eCommerce Conversions Strategist at Conversions Guaranteed™, the eCommerce Conversion Rate Optimization (CRO) brand of Bluelambda. He is passionate about Conversion Rate Optimization, eCommerce and website Conversion Testing, and is constantly on the lookout for ways to help clients increase sales and revenue on their eCommerce sites.
Francis has a degree in Computing (Computer Science) from the National University of Singapore, and is certified by Marketing Experiments/MECLABs in Landing Page Optimization, Online Testing and Value Proposition Development.




Connect with Francis Teo